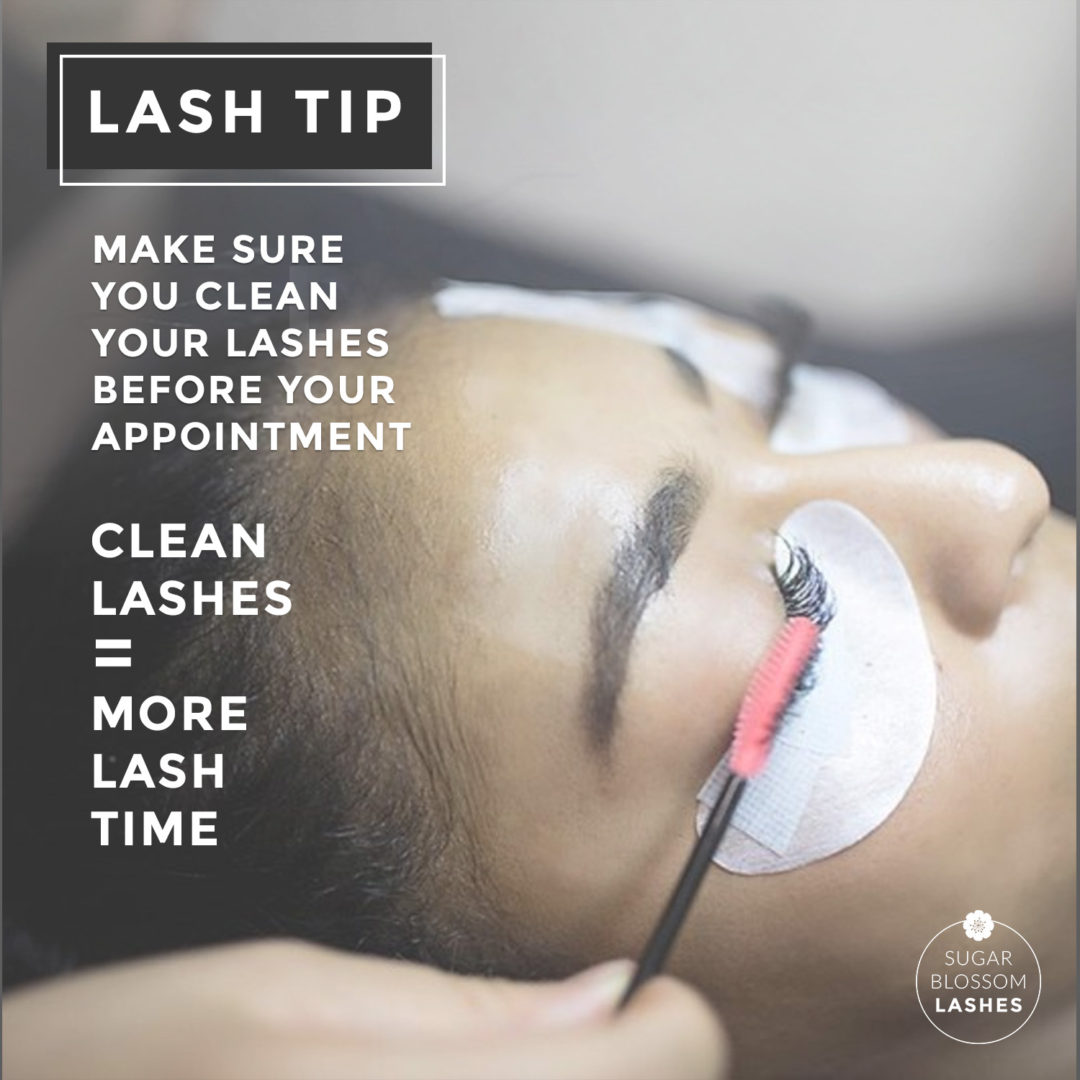 THE EYES HAVE IT ALL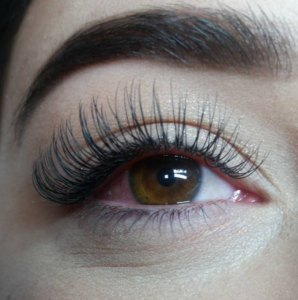 LASH TIP:
Always make sure you clean your lashes before your fill appointments! Clean lashes = more lash time for your artist to keep your lashes looking gorgeous and full.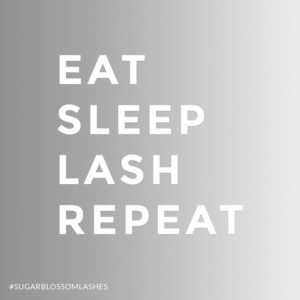 Follow us on Instagram @sugarblossomlashes for amazing client lash photos, tips, and inspiration! #sugarblossomlashes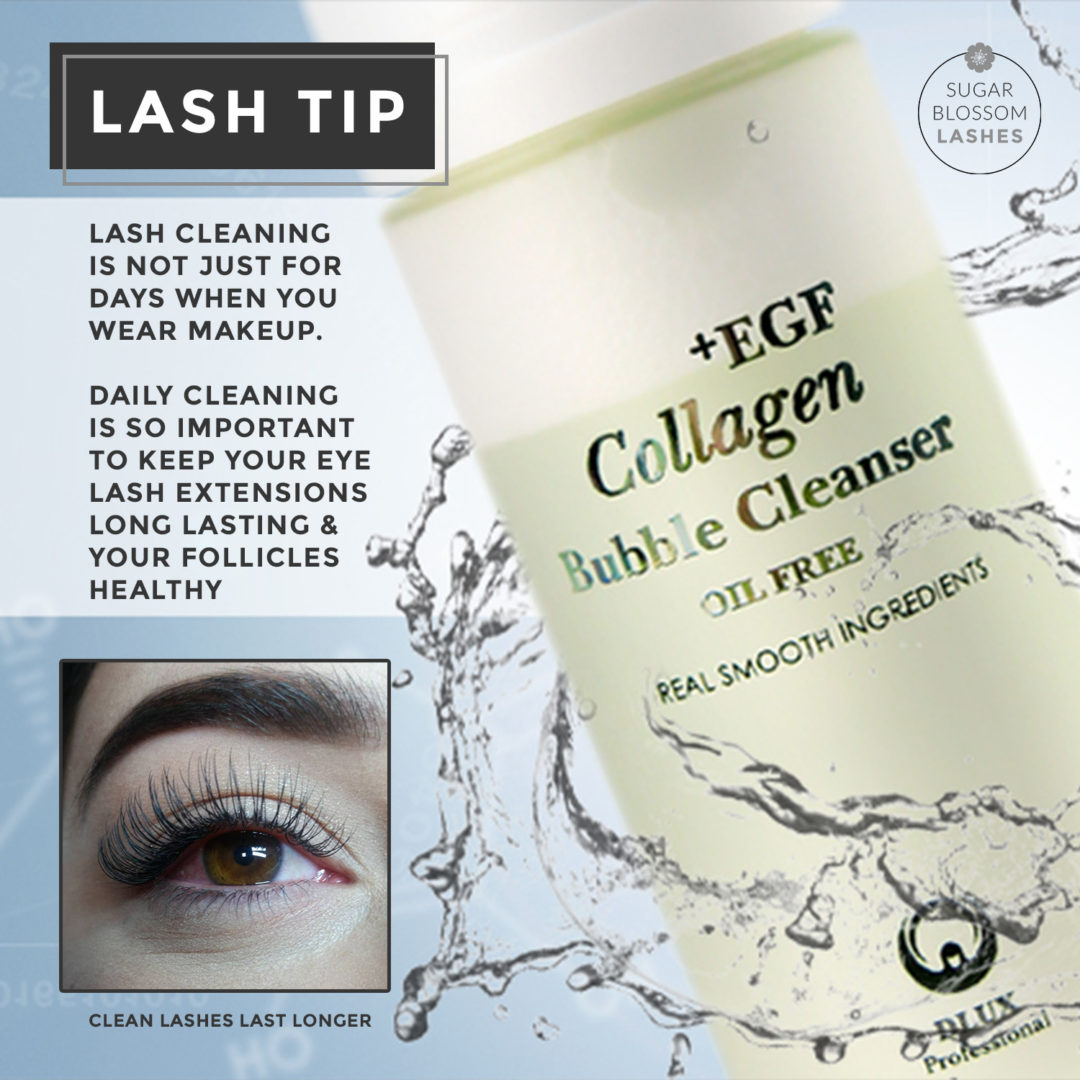 LASH TIP:
Lash cleaning is not just for days when you wear makeup. Daily cleaning is so important to keep your eye lash extensions long lasting and your hair follicles healthy!